A Partnership that lasts, works

in unison

, and delivers.
Focus North America works with a vast network of Carrier Partners that make it possible to service our customers in almost any market. We take our carrier qualification process very seriously and go above the norm to ensure we are working with high quality carriers that are licensed and capable of handling our customers shipments as exceptionally as we do.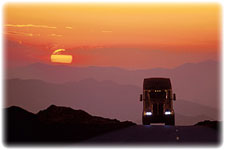 To be a qualified carrier you must possess:
An Active Motor Carrier Authority issued by the FMCSA
General Liability Insurance with a minimum of $1,000,000
Automobile Liability Insurance with a minimum of $1,000,000
Broad Form Cargo Coverage with a minimum of $100,000
Worker's Compensation Insurance as Required by Law
SafeStat Scores below 75
A Satisfactory or Unrated DOT Safety Rating
Safety & Driver Qualification Procedures as Outlined by the FMCSA
Experienced & Courteous Drivers
We also require carriers provide us with:
A copy of their W9
A signed & executed copy of our Broker Transportation Agreement
A completed carrier profile
IN RETURN
we reimburse our carrier's competitively with a variety of compensation options.

INTERESTED CARRIERS
, please This e-mail address is being protected from spambots. You need JavaScript enabled to view it , or call us at
(360) 694-9566
and we will provide you with all of the necessarily documents for getting setup with us.

Helpful Links